This year, we are hosting eight weeks of nature day camps for ages 5-12. In the interest of caution, we have smaller groups than most years. Fortunately, our camp is already primarily outdoors, which allows us to teach and learn together safely. Camp Director, Sally Maxwell said, "It is great to have kids back at the Davey Center! It has been a long two years since our last summer camp. Just having our campers together, learning and having fun outside, feels really important, especially after a year of being on screens and separated from one another."
Since we kicked off in June, the first month of camp has been a blast! Educators, campers, and parents all agree that it is so refreshing to be back to in-person camp. Audubon Southwest is also grateful to donations from camp families and other supporters that have allowed us to offer over $2,000 in tuition scholarships to help keep our camp accessible to those who are facing economic hardship. If you would like to donate to our camp scholarship fund, please click here.
Here's some highlights from the first few weeks:
Week 1: June 7-11. Feathered Friends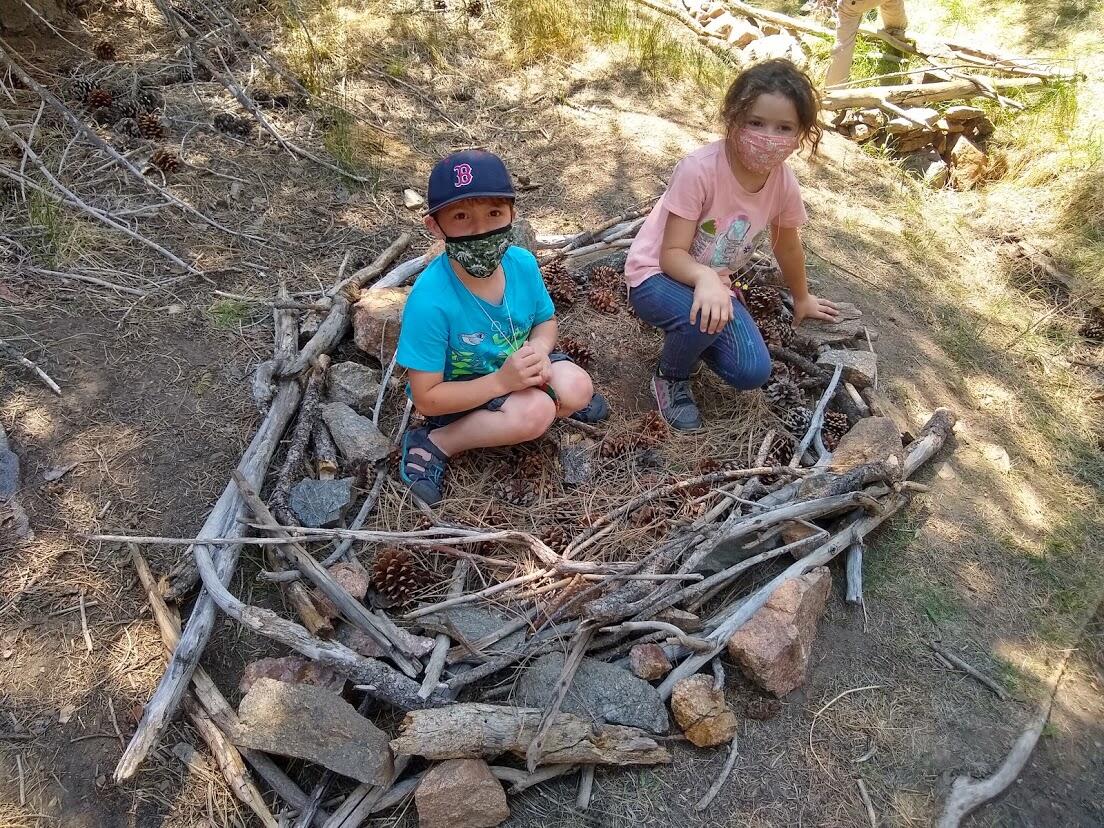 What makes a bird, a bird? If I grew feathers, could I fly? This week at camp, campers investigated the incredible adaptations of our avian neighbors. Through hands-on activities and games, we investigated bird adaptations to learn more about how birds survive in their habitats. On one day, campers investigated real bird nests, then hiked up to Bear Canyon and practiced building their own!
Week 2, June 14-18. Animal Adventures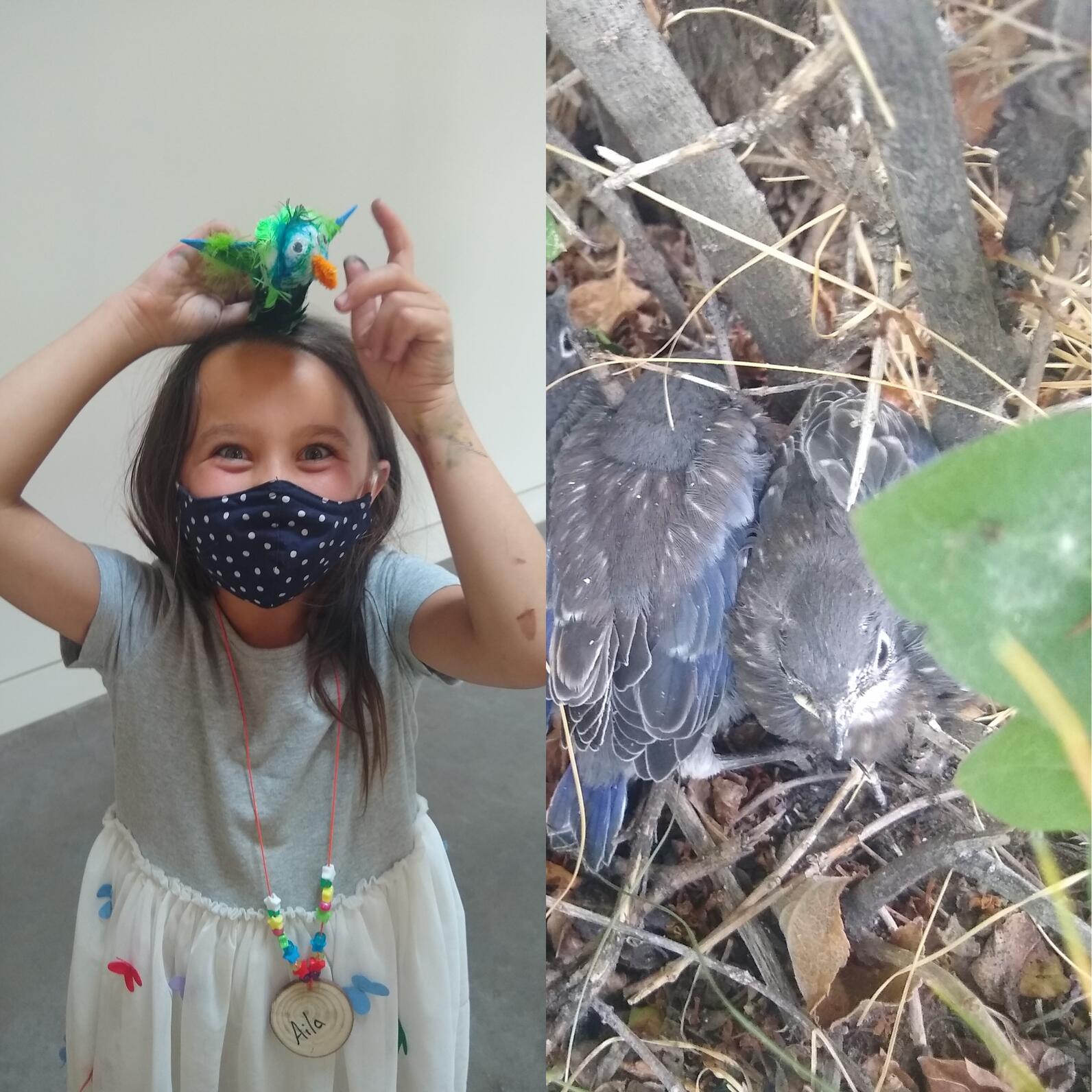 This week at camp, we learned about the amazing animals that live around the Randall Davey Center, and the unique adaptations that help them to survive in their habitats. Each day we explored different creatures through hands-on investigations, creative play, craft projects, and storytelling.
During the second week, our campers had the unique experience of witnessing Western Bluebirds fledging from their nest box in the orchard next to our classroom. One of our campers was a huge bird lover and was VERY excited. She made her own baby bluebird so she can always remember them. What a memorable encounter for everyone!
Week 3, June 21-25. Wild at Art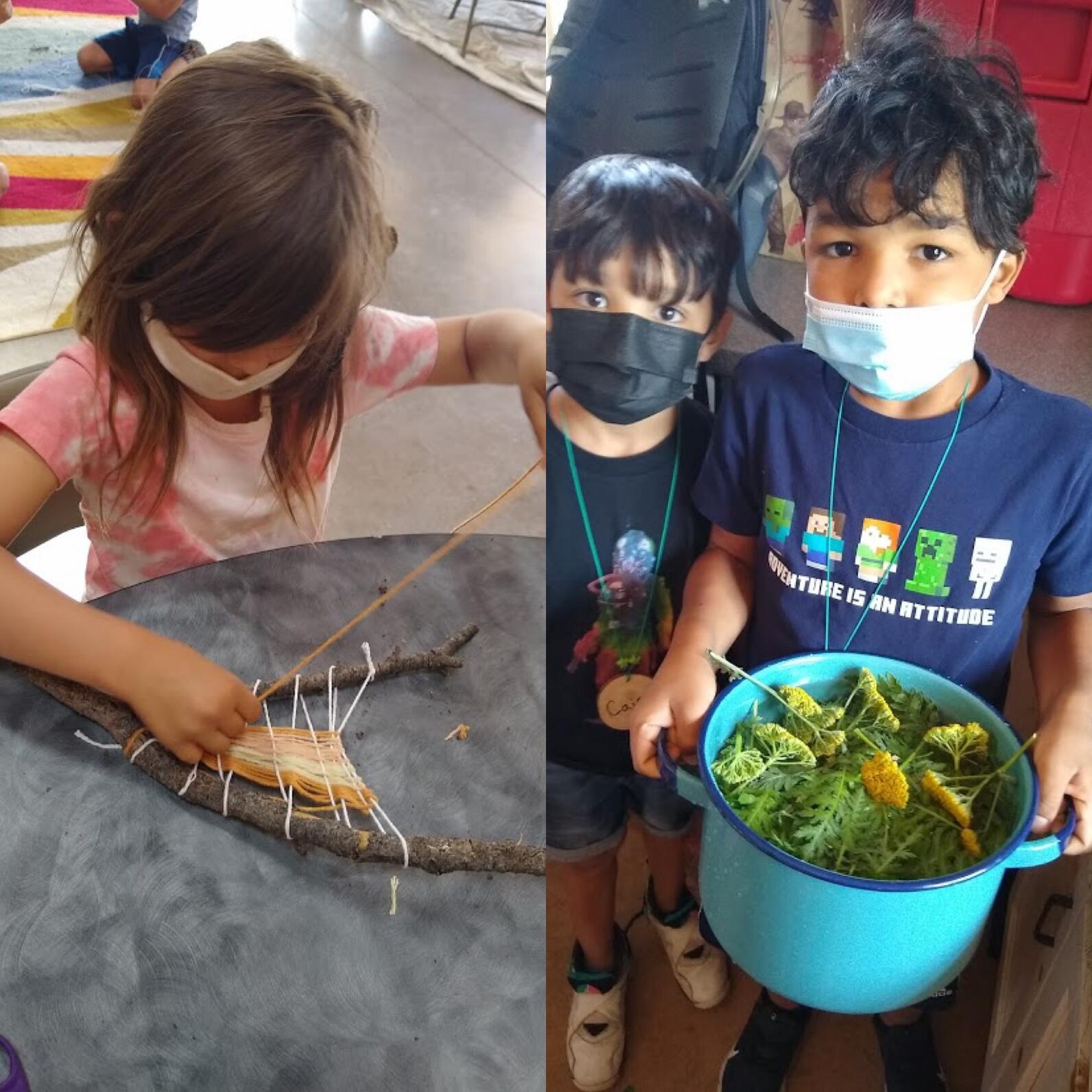 Together, campers discovered the beauty of nature and let it inspire their inner artist. Art comes in all forms in nature: mesmerizing landscapes, the musical songs of birds, the graceful and powerful ways that animals move, and beyond. Using recycled materials and natural found materials, campers created a fun portfolio of eco-friendly art projects. Some of the highlights of the week include tie-dying t-shirts from natural dyes like mullein, yarrow, onion skins, and avocado pits. At the end of the week, campers hosted an art show to display all their creations for their families.
Week 4, June 28 - July 2. Eco CSI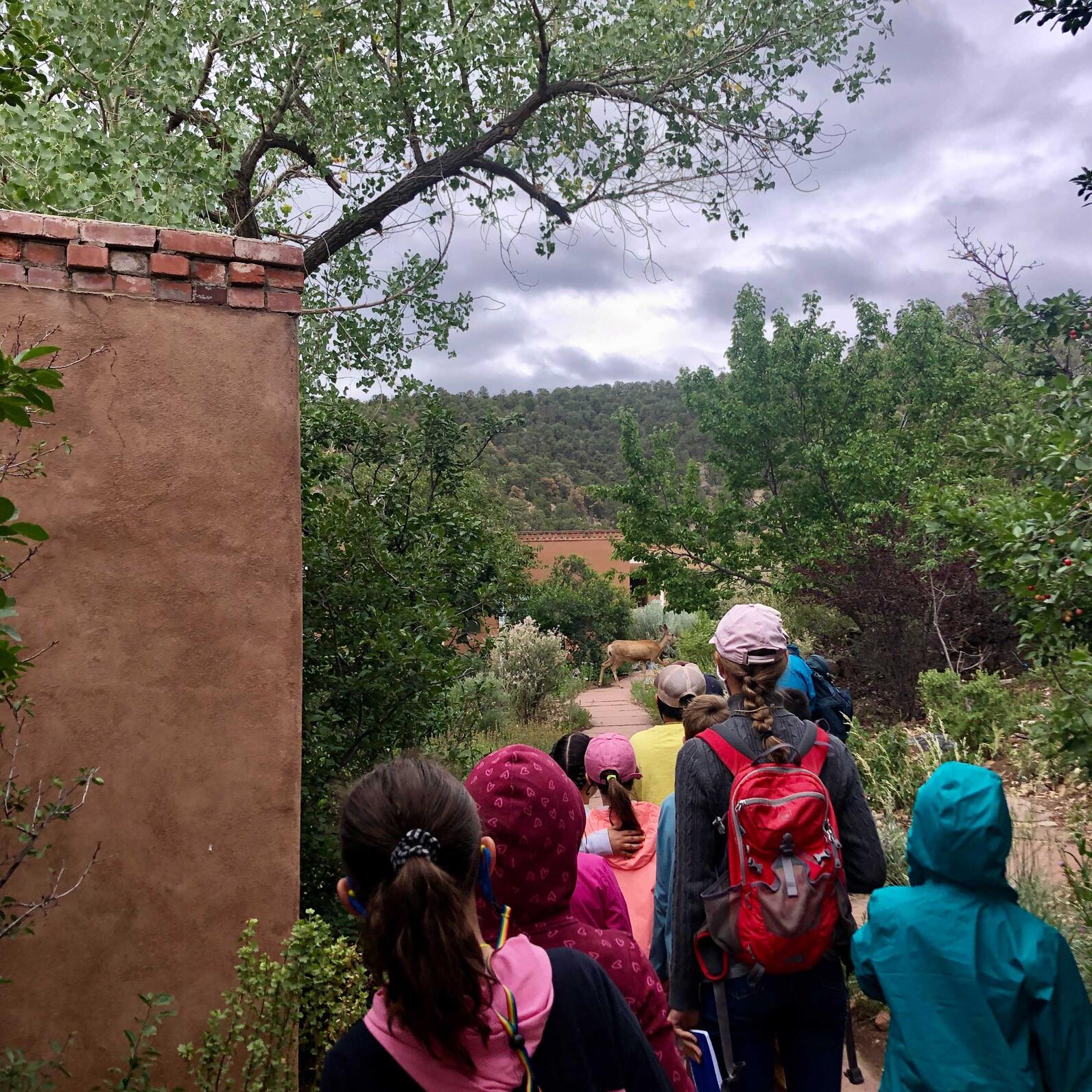 This week at camp, campers became forensics experts as we explored the Audubon trails. Campers started off the week with a special moment watching a Mule Deer forage in the wildlife garden. Later, they went on a hike to practice their observation and deductive reasoning skills. At the end of the week, campers put their knowledge to the test and investigated their own nature "crime scenes" to figure out what types of animals had been there and what happened at the Davey Center.
We are excited to see what adventures we have in the second half of the summer!
To learn more about our camp programs, check out our camp page (note: all camps are currently waitlist-only for 2021). We also appreciate donations to our camp scholarship fund.