Register today and your child will discover the natural world in a safe, encouraging and fun environment!
School may be out, but the learning never stops!
Join Audubon educators for nature-based camps year-round. We offer:
School Holiday Camps: single day and week-long, all throughout the school year!
Summer Camp: week-long camps for 10 weeks, June through August
Summer Camp 2020
We truly appreciate your interest in Audubon New Mexico's Summer Adventure Camps. In order to keep our campers, volunteers, and staff safe during the COVID-19 pandemic we have decided to cancel our summer camp programming. Thank you for your care and commitment as we work together to slow the spread of COVID-19 in our community. This decision was difficult to make – summer camp is our favorite time of the year, too. Know that we look forward to sharing the joy of birds with your family at the Randall Davey Audubon Center as soon as it is safe to do so. We will be in touch again as soon as we reopen.

We Are Here for You (Virtually):
We know our campers will need our support more than ever. Here are a few resources we have put together to help you and the children you care for continue to find awe and inspiration in nature together.
Audubon for Kids is an online space available in English and Spanish that provides new, fun activities each week, including nature activities, games, quizzes, DIY projects, and more. For English, visit: "Audubon for Kids". For Spanish, visit: "Audubon Para Niños".
Audubon is hosting several interactive web-based educational programs for kids and kids at heart. Click here to bookmark the Audubon Events calendar, so you can plan to join us in advance.
Educators from the Randall Davey Audubon Center are working on creating fun home-based activities for kids to do this summer. Follow our Facebook, Instagram, and Twitter to stay tuned.
If you already registered for camp, you should have received an email with instructions on how to request a refund or to convert your payment into a donation or credit. If you did not receive this email, please contact Sally Maxwell at sally.maxwell@audubon.org.
For more information, contact:
Sally Maxwell
Education Specialist & Camp Director
Email: sally.maxwell@audubon.org
Telephone: 505-983-4609 x 21
How you can help, right now
Support Us
Where birds thrive, people prosper. Invest in the Randall Davey Audubon Center & Sanctuary today and help preserve it for future generations.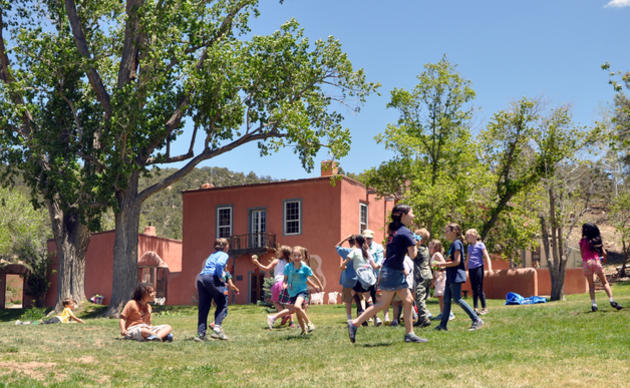 Birds at the Center
Ranging from common to rare, approximately 190 species of birds can be found in or over the various ecosystems of this sanctuary.