Rich with history, land, and wildlife, the Randall Davey Audubon Center & Sanctuary provides Audubon with the platform to deliver top-notch outdoor science-based education programs serving students in Santa Fe Public Schools, schools in nearby communities including neighboring Pueblos, summer camp for kids ages 4 through 12, and public programs such as our guided bird walks, historic tours, and special events.
Of course, the Audubon Center also has public access trails through a variety of habitats, beautiful gardens, a nature store, and the offices of Audubon New Mexico.
EVERY FRIDAY at 2:00 PM, Docent-led tours of the historic Randall Davey House and Studio, $5.
Santa Fe's only nature center has an unexpected artistic past. Every Friday afternoon at 2:00 PM take a trip back in time and join a docent-led tour of the historic Davey House and Studio, preserved in its original state from the mid 1900's. Keep an eye out for original furnishings, mural paintings and the prohibition-era hidden bar!
EVERY SATURDAY MORNING at 8:30 AM - Free Expert-Guided Bird Walks!
Join us at the Randall Davey Audubon Center and Sanctuary every Saturday morning at 8:30 am for a guided bird walk led by experienced birders. The walk is one of the best ways to get to know the local birds. For both experienced and novice birders, you're sure to discover new species and witness them in their natural habitat.
How you can help, right now
Support Us
Where birds thrive, people prosper. Invest in the Randall Davey Audubon Center & Sanctuary today and help preserve it for future generations.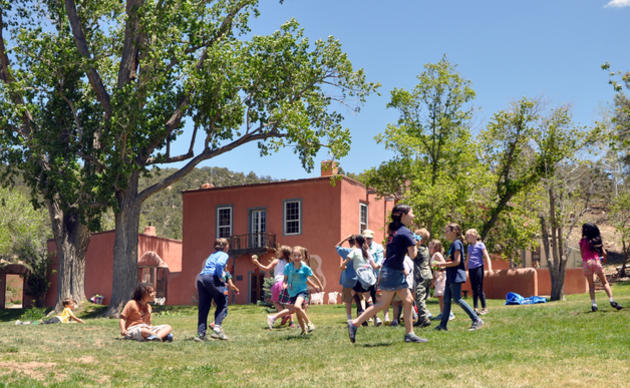 Birds at the Center
Ranging from common to rare, approximately 190 species of birds can be found in or over the various ecosystems of this sanctuary.