Make an investment in the Randall Davey Audubon Center & Sanctuary today and commit to the long-term health and sustainability of our conservation and education programs.
We strive to be open and available to the public. Did you know that it costs $1,079 per day to be open, accessible, and operating the Randall Davey Audubon Center & Sanctuary? This includes expenses for office and building supplies, education and Center materials, insurance, buildings and grounds maintenance, occupancy (including utilities, security, cleaning), telecommunications, employee salaries and benefits, and the list goes on! Please consider a gift to help us keep our gate open!
Gifts
The IRA Charitable Rollover enables individuals age 70 ½ and older to make income tax-free outright gifts up to $100,000 total from IRAs to charities. This legislation does not have an expiration date!
Benefit the Randall Davey Audubon Center & Sanctuary's work in a meaningful way today!
Meet your Minimum Required Distribution (MRD)
Pay no income tax on the amount withdrawn for your gift
Give above your deductible limit of 50% of adjusted gross income
Please consult your professional advisor regarding the tax consequences of any prospective gift. The gift must come directly to Audubon from your IRA account administrator in the form of a check.
For more information about making a gift from your IRA or about other ways to support the Randall Davey Audubon Center & Sanctuary with a planned gift, please contact Suzy Santaella, Development Manager, at (505) 983-4609 ext. 26 or ssantaella@audubon.org.
Bequests
A gift through your will can be transformational. Your gift is made only with the money that is left after your lifetime needs have been met. Please consider putting aside a set gift or a percentage of your estate for the Randall Davey Audubon Center & Sanctuary. Percentage bequests are particularly convenient because you will not know the total value of your estate in advance. By using a percentage, the dollar amounts will automatically adjust to the size of your estate.
Endowments
Create your legacy with Audubon New Mexico. To ensure the long-term success of Audubon's conservation and education work in New Mexico, we welcome gifts to existing endowments or we will assist you in establishing a new endowment.
The M.A. Healy Environmental Education Endowment to benefit Audubon's education programs in New Mexico.
The David J. Henderson Conservation and Education Endowment, in recognition of his 25 years of dedication and achievement for Audubon New Mexico.
The Jervis Endowment for Conservation to benefit Audubon's work in New Mexico.
The Zimmerman Wildlife Conservation Endowment was established by Dale to honor his recently passed wife, Marian.
The Tom Wootten Memorial Fund, created by his wife, Eleanor, with the support of his family, in honor of her late husband's love for southern New Mexico.
Please contact Suzy Santaella, Development Director, at (505) 983-4609 ext. 26, ssantaella@audubon.org if you have any questions about contributing to an established fund, or if you would like to set up a new fund for yourself or a loved one. If you would like to send a check, please make payable to Audubon New Mexico and note which endowment you'd like to contribute to:
Audubon New Mexico
PO Box 9314
Santa Fe, NM 87504
How you can help, right now
Support Us
Where birds thrive, people prosper. Invest in the Randall Davey Audubon Center & Sanctuary today and help preserve it for future generations.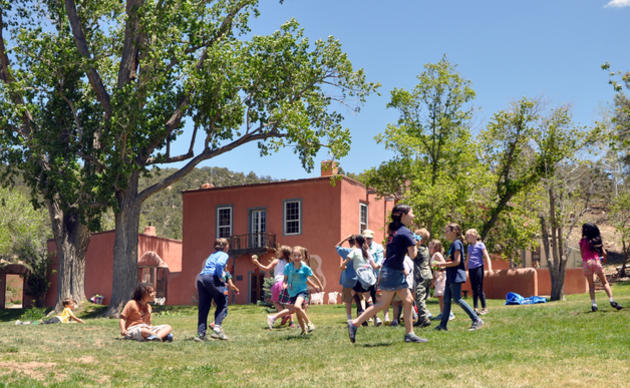 Birds at the Center
Ranging from common to rare, approximately 190 species of birds can be found in or over the various ecosystems of this sanctuary.