In early March on a snowy field trip at the Randall Davey Audubon Center, fourth grade students from Amy Biehl Community School presented Audubon staff members with a beautiful tiled mural of New Mexican birds. These students have been working on the Climate Innovation Challenge with a local climate advocacy non-profit organization, Climate Advocates Voces Unidas. The Climate Innovation Challenge is a STEAM program that includes a curriculum and competition that aims to "cultivate student leaders who can think innovatively and communicate effectively about adapting to our changing climate" (cavu.org). Over 400 New Mexican students participated in this competition last year.
As Tara Dayton, Amy Biehl Community School teacher, introduced the curriculum in her classroom, she was inspired to approach the topics of climate change adaptation through art. After coming to the Randall Davey Center on a field trip in fall 2021, they decided to focus their project on how climate change impacts New Mexican birds. Ms. Dayton applied for a grant to purchase materials, and they got to work. Each student was assigned a bird based on Audubon's Survival by Degrees vulnerable species list that RDAC staff provided to Ms. Dayton. They studied and then painted their bird on a tile, which were assembled and framed by Ms. Dayton's father. The birds represented in their artwork include the Mountain Bluebird, Pygmy Nuthatch, Townsend's Solitaire, and Northern Pygmy Owl, among others.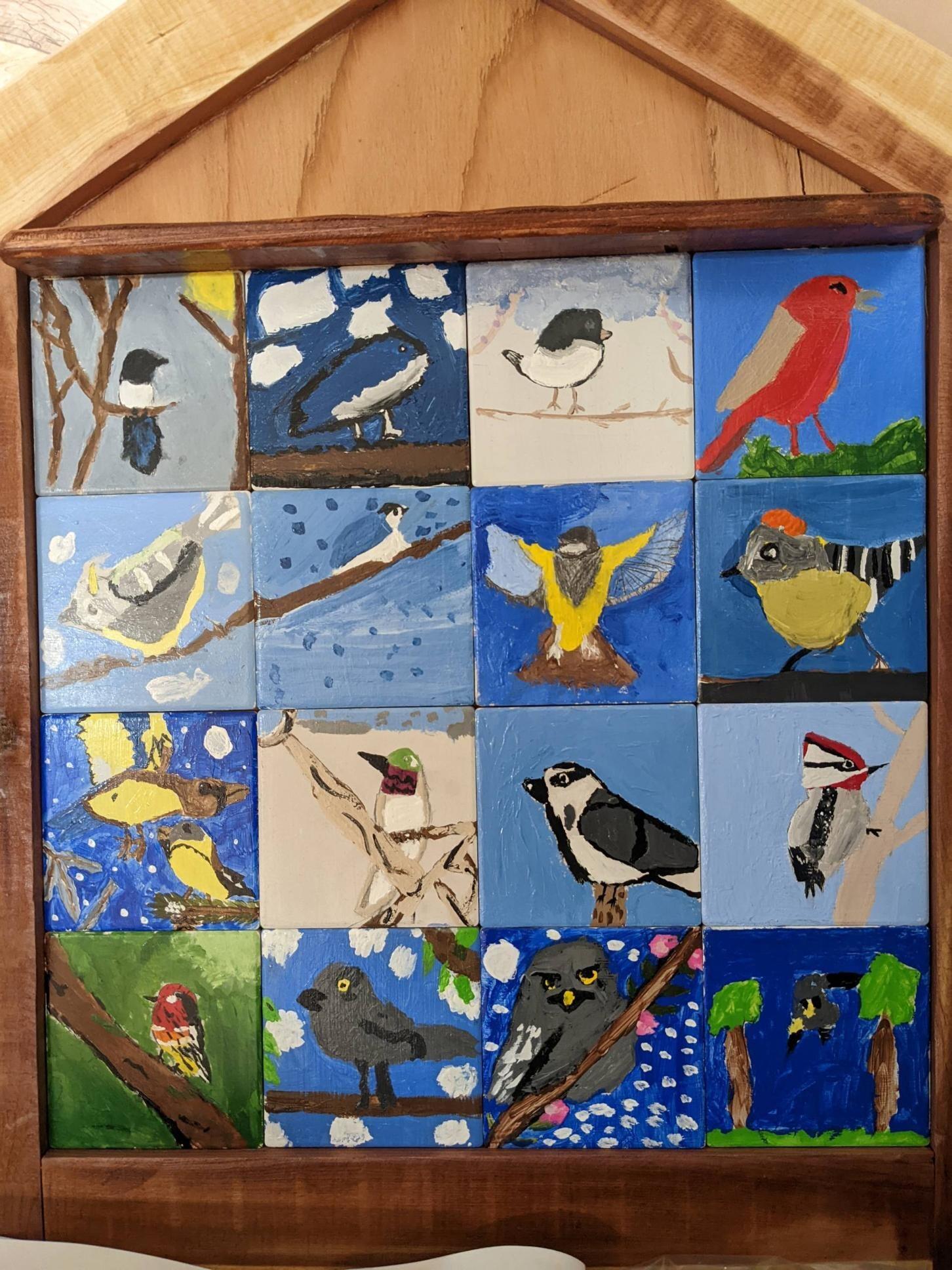 The tiled artwork, titled "Protecting Our Birds" is now on display in the Nature Discovery Area at the Randall Davey Audubon Center.