Program
Survival by Degrees; 389 Bird Species on the Brink
A lecture on climate change by leading climate researcher, Terry Root
Thursday, October 10, 2019
6:00pm - 7:30pmSanta Fe, New Mexico
Location Details
1800 UpperCanyon Rd, Santa Fe, 87501
The event will be held in the David Jay Henderson Pavilion. Please park in the main lot of the Randall Davey Audubon Center & Sanctuary. There will be signage directing you to the pavilion.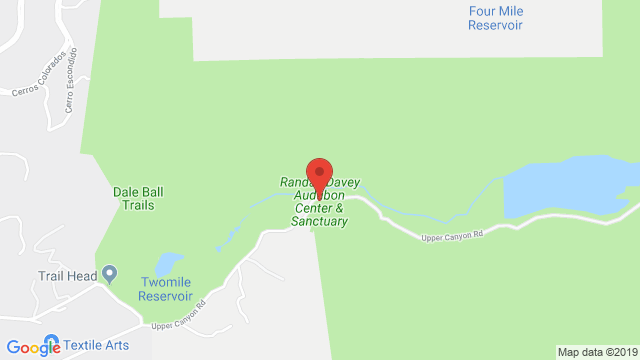 Terry Root, Professor Emerita at Stanford University, is a lead author of the "Intergovernmental Panel for Climate Change 4th Assessment Report" co-awarded the Nobel Prize with Vice-president, Al Gore, in 2007. In addition to other honors, Root was awarded the Spirit of Defenders Award for Science by Defenders of Wildlife in 2010. She has served on the National Audubon Board of Directors since 2010, and is on numerous science advisory boards.
Root earned her undergraduate degree in Mathematics and Statistics from the University of New Mexico, her master's degree in Biology from the University of Colorado and her doctorate in Biology from Princeton University. She was a professor at the University of Michigan for 14 years, and then at Stanford University for 15 years. She now resides in Sarasota, FL.
Since the late 1800s, the average global temperature has increased about 1.8 degrees F (1 degree C) and we are on track to surpass the Paris Agreement target of 2.7 degrees F (1.5 degrees C) by 2030. In response to this rapid warming, much is changing on our planet, including earlier spring warming so flowers are blooming and birds are breeding earlier, species are moving to cooler areas on land and in the oceans. Unless we soon slow the rapid warming, enumerable people will suffer due to heatwaves, storm surges, and spreading diseases. Additionally, hundreds of thousands of species—including species we rely upon—will face extinction. We must stop our fossil-fuel addiction to avoid such problems. Thankfully, there are many things that we can do, collectively and individually, to decrease the emissions of CO2. We just need the will to do it.
Tickets are $20 per person.