Program
Free Kids Singalong
Join Queen Bee Music Association for a morning of fun for the entire family!
Saturday, September 30, 2023
10:30am - 11:15am Mountain Santa Fe, New Mexico
Location Details
Randall Davey Audubon Center
1800 Upper Canyon Road, Santa Fe, 87501, NM
In the Nature Discovery Area (a.k.a. the Treehouse)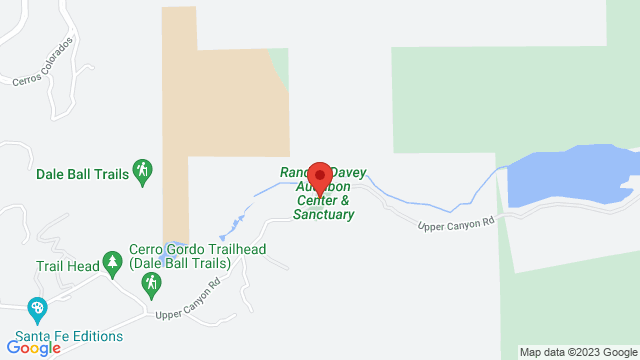 Free outdoor music class for families and kids in partnership with the Randall Davey Audubon Center and Queen Bee Music Association! Held the last Saturday of the month from 10:30-11:15a.
Get those kids singing, moving, and shaking! Teacher B leads the class through a variety of engaging music games and sing-alongs, from classics like 'Twinkle, Twinkle Little Star' to energetic originals like 'Dinosaurs Don't Roar Anymore.
DETAILS:
Our in-person Kids Sing Along classes are walk-up and free for all, though donations are appreciated!
Please park in the main lot then meet us around the Nature Discovery Area (a.k.a. The Treehouse). We also suggest you consider carpooling, as parking can be limited. This event is very popular in the summer.
While all kids are welcome, this sing-along is most fitting for kids up to age 5. All kiddos must be accompanied by an adult.