Birding
Birding in NM & Alex Patia's Big Year
Thursday, March 12, 2020
6:00pm - 7:00pm
Location Details
Randall Davey Audubon Center & Sanctuary
1800 Upper Canyon Rd, Santa Fe, 87501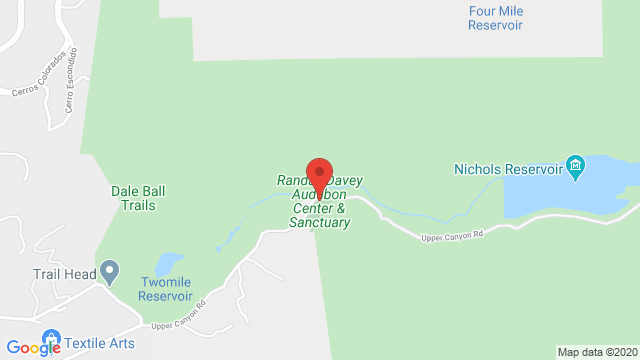 Alex Patia is a local Santa Fe naturalist, birder, and amateur photographer. In 2019 he decided to see as many bird species as possible in New Mexico, also known as a 'Big Year'. In this presentation, Alex will share some of his favorite birding stories, photos, and highlights looking back at his 2019 Big Year of Birding in New Mexico.

$5 suggested donation, nobody will be turned away

This event is a presentation and will last approximately 1 hour. It will take place in our Education Building.