Community Naturalist
Birding for Kids: The Great Backyard Bird Count
Be a community scientist!
Saturday, February 15, 2020
10:30am - 12:00pm
Location Details
Randall Davey Audubon Center & Sanctuary
1800 Upper Canyon Road, Santa Fe, 87501
We will meet in the classroom, across from the visitor center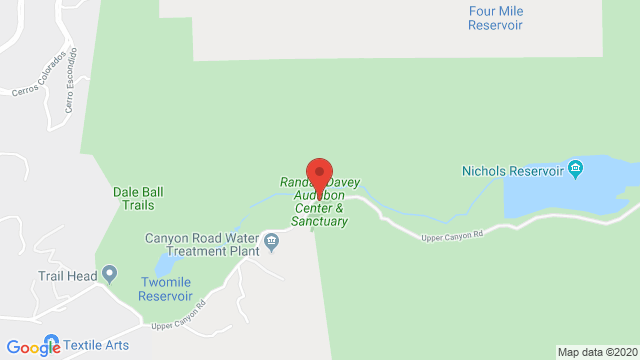 Ever wondered who that was whistling in your backyard? Flitting by when you stepped outside? Join us for the 23rd annual Great Backyard Bird Count and a family-friendly Birding 101! With Audubon educator, Sally Maxwell, we will learn common local species of birds and then head out on a bird walk in the wildlife garden. We will have binoculars for you to borrow, as well as bird checklists and ID guides.
DETAILS:
-Please RSVP with the orange link, above right
-Meet at the Education Building at Audubon Center
-Short indoor introduction before heading outside for practice
-Participants will be walking <1 miles over varying terrain, at a slow pace
-Children are welcome, suggested for ages 4+; youth must be accompanied by an adult
-$10 per person or $25 per family suggested donation to help cover the costs of the program; all are welcome, regardless
-Limited to 20 participants

TIPS FOR PARTICIPANTS:
-Dress warmly in layers as most of the class is outdoors
-Wear comfortable shoes that keep your feet warm and dry
-Water fountain available to refill your reusable bottle
-Feel free to bring pencil+notebook or take photos to help you remember birding tips

ABOUT THE GBBC:
The Great Backyard Bird Count is an annual birding event that creates a real-time snapshot of bird populations every February. This year, the GBBC takes place from February 14-17. Anyone is welcome to participate, and all checklists that are submitted help researchers at the Cornell Lab of Ornithology, as well as at the National Audubon Society learn about how birds are doing and how we can help protect their habitats.