The Randall Davey Audubon Center and Sanctuary (RDAC) has been abuzz for the past few months, and not just because of the return of our beloved hummingbirds. Kids and families have been exploring the grounds and trails every day, both as part of our annual summer camp program, as well as new visitors checking out our Nature Discovery Area.
Summer Camp
Between June and July, Audubon hosted 8 weeks of our annual summer day camp at RDAC. Campers spent the day with educators, exploring the trails and gardens while learning about a new topic. This year, we were able to double our camp offerings by utilizing the David Henderson Pavilion as a second classroom. In all, almost 250 campers participated in our camp program, more than any year in recent history. We are proud to be able to offer hands-on learning experiences for our community, especially during a time when childcare is scarce, and kids need more time in nature.
Our summer camp educator team was comprised of four young professionals, all with a growing interest in education, conservation, and working with kids. At the end of camp, we asked our staff to share some of their memories and reflections from the summer.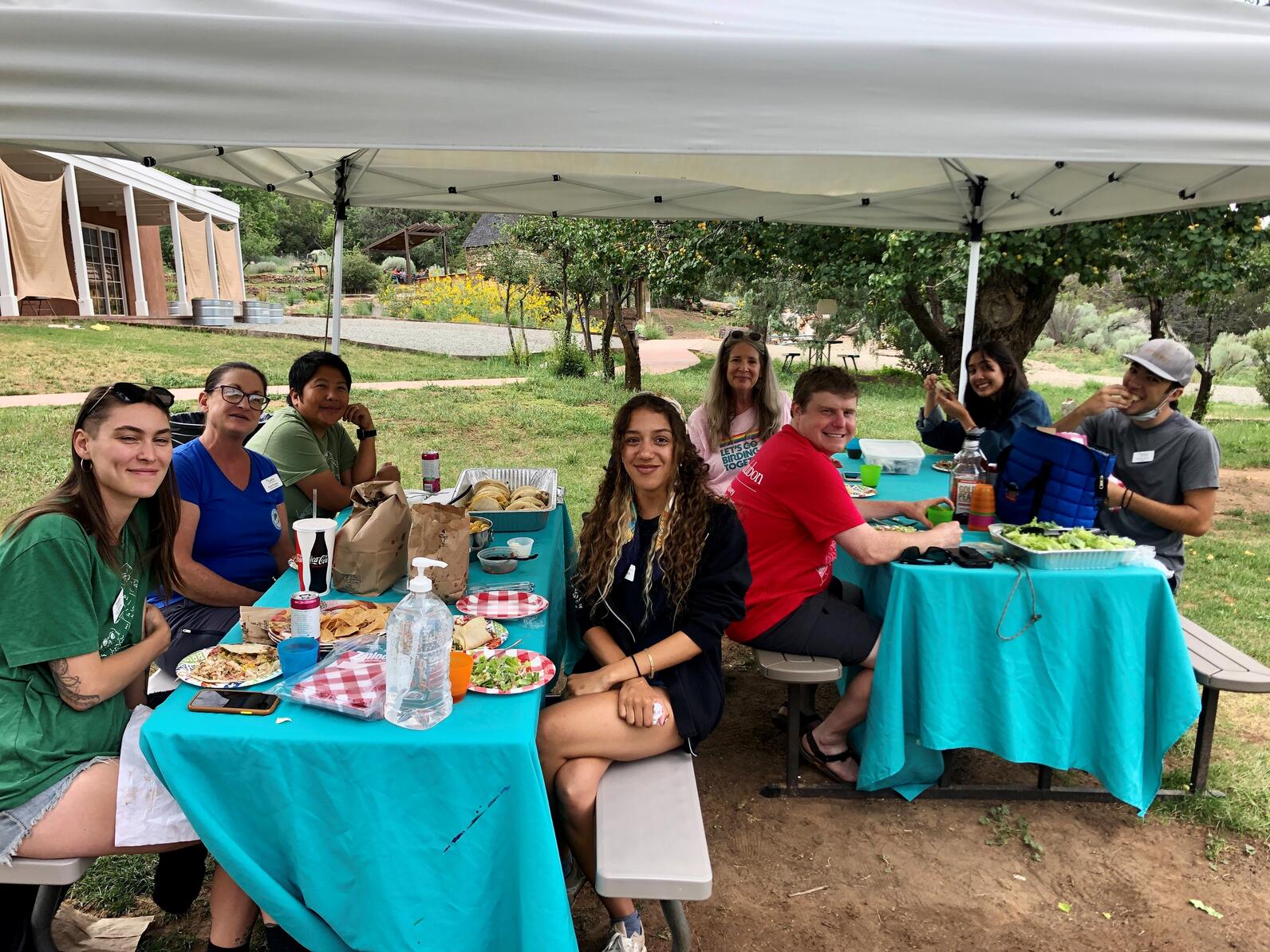 What is a favorite experience or memory you had at Randall Davey this summer?
Lily: "It's hard to choose but the one that's sticking out right now is our June all-girls STEAM camp. There was a group of four deer roaming the lawn, including two baby fawns. It's sometimes hard to get the kids to be quiet enough to see any of the animals, but the deer's presence naturally cast a magical silence and focus over all of us, we watched them for a good long time. It was beautiful to see the power of nature, animals, and the land reflected in the wonder and joy and focus on the kids' faces!"
Sokara: "My favorite experience was meeting all the kids and creating amazing bonds. There were so many fun memories, I love how weird and silly our campers can be. I also learned a lot about the outdoors and wilderness that I didn't know before."
Did you learn anything this summer, or have any personal growth?
Nadia: "Ironically, I feel like the campers taught me so much more than I could ever teach them. They are all bursting with knowledge about animals and plants (some with more interesting obsessions: rainbow unicorns and owls armed with swords), as well as important life lessons and values. They always reminded me to be gentle with nature, gave me tips on the best way to catch water striders, and that the easiest fix to any problem is communication."
Monchie: "I learned a lot about teaching kids in an outdoors environment and how to use your surroundings in learning experiences. My favorite experience was being able to take the kids down to the Santa Fe River and watch them explore with each other and learn hands on."
What are your next steps now that summer camp is finished?
Nadia: "When this summer is over, I will attend my last semester of college at Northern Arizona University and complete my B.A. in Biology and Wildlife Management certification!"
Lily: "I'm going to take some time to travel in August, see friends in Colorado and my family in Oregon. Then my sister and I will drive back down to New Mexico together, moving her and her stuff back to Albuquerque."
Sokara: "I recently graduated from UNM with my education degree, and will be teaching 4th grade full time with the Santa Fe Public Schools."
Monchie: "I'm headed back to college in Durango, Colorado to continue studying Communication Design."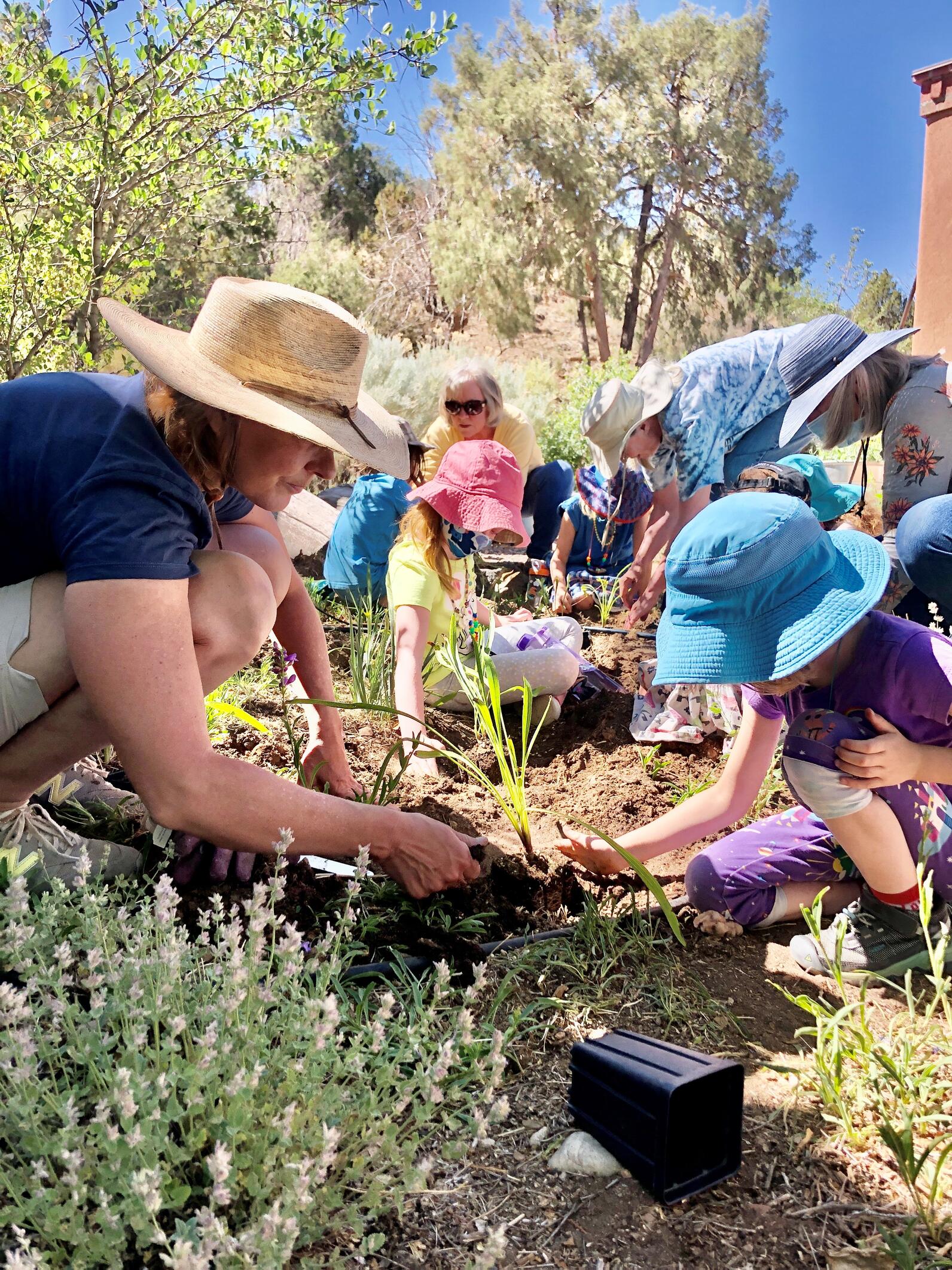 Community Outreach
Since Kanah Waltman started as our Community Outreach Coordinator in mid-June, she has engaged with almost 400 people about the mission and opportunities offered by the Randall Davey Audubon Center. Kanah has been attending numerous events across Santa Fe and the greater Northern New Mexico region in an attempt to increase peoples' recognition of RDAC and let them know about our new Nature Discovery Area.
"Public outreach education is vital to the continued growth and awareness of RDAC," says Kanah. "Many locals remember visiting the Audubon Center when they were kids on field trips, but have never returned. For Santa Fean's and New Mexicans to have such an incredible place to visit (at no charge) is very exciting. The pavilion and Nature Discovery Area are a HUGE motivation for people to return and spend the day outside."
This summer, we have seen an influx of new visitors and families coming up to RDAC. Many say they met Kanah at an event and were curious about the treehouse and nature play opportunities. We are excited to invite new families and community members to come play in the treehouse, check out our new Haiku Trail, or try bird watching in our beautiful native plant garden.
"One of the most important parts of our mission is to broaden our visitation diversity, educate future generations about the impacts of climate change, and teach about conservation and protecting these natural habitats."
Don't forget to stop by and say hi if you see Kanah out and about at an event. If you have an idea for us to connect with the community, please get in contact as well! Kanah has been reaching out to various communities, churches, farmer's markets, and businesses all over Santa Fe to provide free programs and tabling activities. She has already been working with invaluable community partners like the Santa Fe Public Libraries, City of Santa Fe Rec Department, Railyard Park Conservancy, Georgia O'Keefe Museum, Del Sur Southside Farmer's Market, Big Brothers Big Sisters, Los Luceros Historic Site, and more.
Check out these upcoming events:
Sunday, August 7th, New Mexico Outdoors Pass: Bird Day at Los Luceros Historic Site in Alcalde
Monday, August 15th, Meet the Teacher Night at SFPS School (not open to the public)
Tuesday, August 23rd, 2-6pm, Del Sur Farmer's Market at Presbyterian Hospital
Saturday, August 27th, Kids Singalong with Queen Bee Music at RDAC
Saturday, September 24th, Kids Singalong with Queen Bee Music at RDAC
Tuesday, September 27th, 2-6pm, Del Sur Farmer's Market at Presbyterian Hospital